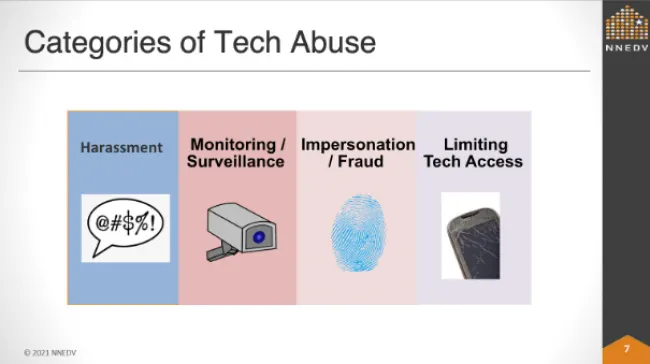 By Paige Hanson, Chief of Cyber Safety Education
For many, smartphones and the internet can be incredibly powerful resources, offering ways to connect, learn, socialize, and more. For domestic violence victims and survivors these same tools can be used to create intense harm. Control and manipulation are cornerstones of violence against women and children, and there has been an influx of technological advances that have made people even more vulnerable. Control over what someone can do or say online can cut off a lifeline that could actually be used to end the cycle of abuse, while stalkerware apps can be used to give a potential abuser direct access to someone's location, 24/7.
To help, NortonLifeLock funded a $75,000 grant to the National Network to End Domestic Violence (NNEDV), and their Safety Net Program. NNEDV is dedicated to creating a social, political, and economic environment in which domestic violence no longer exists. And through our partnership on the Safety Net Program, we're addressing the intersection between technology and safety helping to create safer spaces for victims and potential victims and end technology abuse.
As part of this support, I was honored to keynote two webinar training sessions for the staff of organizations working to stop domestic violence. In early September, my Tools for Online Privacy and Security session reached almost 500 of these employees. We discussed survivors right to technology and its benefits. I also provided training on how to use privacy and security tools on devices, including iPhones and Android phones, like turning off geotagging and not using public Wi-Fi, to keep identities and information safe.
We also discussed how Norton™ Mobile Security for Android automatically detects stalkerware, and I provided other device safety tips, like using a password manager. Of those that participated, 99% rated the information they learned as good or excellent. Over 90% of participants were very satisfied with the usefulness of the content and 100% of respondents believed it would increase their ability to effectively do their job.