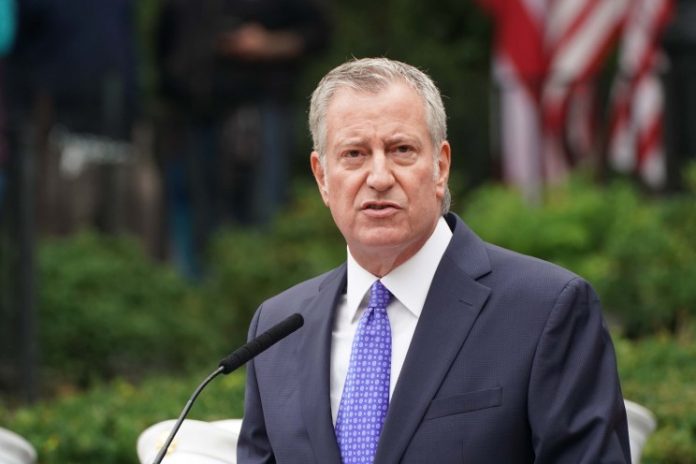 s the COVID-19 pandemic ebbs in India and companies prepare models for a hybrid work environment, they are looking to technology to find ways to keep a distributed workforce productive and connected. How technology has already helped in this and how else HR can put it to good use, were among the topics discussed by more than 120 speakers at the SHRM Tech 21virtual conference held by SHRM India last month.
Here's a look at a few key takeaways from the event.
What CEOs Want from HR Today
The pandemic has wrought huge change for organizations, and more change is in the cards as organizations prepare for post-pandemic times. HR can help prepare for that.
"Readying the workforce for what might seem to be a very different world as we emerge from this crisis—that will be my biggest ask from HR," said Nitin Rakesh, chief executive officer of Mphasis, an information technology-services and solutions provider in New York City.
Rakesh said that organizations increasingly have new demands from employees, which means that employees need to constantly keep upgrading their skills to meet those demands. The need for upgrading roles and technological skills is not only true for Mphasis because it's in the IT sector but also true for all companies—be they in finance or media.
"Whether we know it or not, every business is a technology business today," Rakesh said.
Three-Point Approach to Support Business Growth
To make an organization ready for change, Souvik Maity, employee experience & operations manager at consumer goods company Unilever in Mumbai, suggested a three-point approach.
"First thing as human resources we can do is to source people who can interpret these changes that are happening presently," Maity said.
In the consumer goods industry, for instance, he said consumer behavior and buying patterns are changing. So the key would be to hire talent that can identify such trends.
Once these employees are on board, the organization needs to supply them with platforms, skills and opportunities that enable them to influence the ongoing changes, in ways that favor their organization.
Finally, HR should try to create an environment where its employees can influence trends that may come up in the future.
"If we, as HR, are able to drive these three priorities, then I think making an organization agile—ensuring business growth—becomes easy," Maity said.
He said technology provides tools to accomplish all of these priorities. It can help identify the right talent by sifting through tens of thousands of resumes and also provide platforms for employees to become influencers.
For Future Workforce, Think 'Personas'
One big change that organizations can expect is in talent management, starting with work profiles.
"Role is something that I'm starting to get concerned about. … Is there going to be a role 10 years down the line?" said Kalpana Bansal, vice president (domain head—HR platform) at conglomerate Reliance Industries Ltd in Mahrashtra. Bansal said that it's possible that in the future there are only "value creators" who don't fit any role or organizational structure and come in to build something then leave.
In this backdrop, the whole concept of a "job description" is becoming obsolete, HR experts said.
Some companies have already done away with job descriptions, said Sushma Kumar, professional services delivery director at SHL, a talent solutions-provider in Mumbai. Kumar said some of her clients now focus on creating 'personas' needed by the organization and find talent accordingly.
All this portends deeper changes in the talent management process.
"The whole concept of how you're hiring, what are you hiring for, your performance management metrics around it—all of that fundamentally changes," said Abraham Zachariah, senior vice president HR, leadership development & talent management, GSCs & technology at HSBC, a bank in Bengaluru.
HR Tech Isn't a One-Off Deal
The pandemic has pushed companies into adopting a slew of technologies, for everything from collaboration to remote learning, and safety and wellness applications. To get the best out of HR technology, leaders should not approach it in individual pieces but rather as an ecosystem of technologies, said Stacey Harris, chief research officer and managing partner at research firm Sapient Insights Group in Raleigh, N.C.
Many HR executives look for technologies to resolve specific issues, like a software for virtual recruiting, or a technology to automate a particular process. But technologies adopted this way sometimes don't yield the expected results.
Instead, Harris said leaders should think of what is needed by the organization as a whole and what is in line with the organization's culture. With this approach, all technologies, including those that resolve HR issues, can connect with each other and function better, she said.
"Stop thinking of HR technology as a project and start thinking about it as a strategic initiative that has continuous change management tied to it," Harris said.
Start a Data Journey
Companies are increasingly using data to make decisions, whether it is for operations or to understand employees' engagement with the organization.
For someone just starting out on this journey, it isn't easy to understand which analytics tools to use or how to make sense of terms commonly thrown about, like "big data" and "data lake."
"The truth is, these are only jargon," said Partha Ray, CEO, dDriven, which provides data analytics solutions, in Singapore. He said one should just ignore these terms and instead focus on the business issue that you want to resolve.
"We don't go to a doctor saying that I need an antibiotic, I need a steroid," Ray said. Rather, we go with a problem that needs to be resolved.
The same principle goes for organizations.
"Focus on what you want to solve, what opportunity you want to get, what processes you want to optimize," Ray said. "Then find a consultant who will give you an architecture based on what you have," he said.
Where Tech Falls Short: Employee Engagement
While technology has allowed organizations to recruit remotely, onboard remotely and create a digital experience to share the company culture, it hasn't yet provided an ideal solution when it comes to engagement with employees.
"We haven't been engaging with them the way we used to," Rakesh said.
To be sure, companies have been using creative ways to connect with staff. The annual rewards and recognition ceremony of Mphasis was held on a virtual cruise, where employees and their families could experience a vacation by traveling virtually to different islands in the Mediterranean Sea, as if they were in a 3D game room.
While that was a great way to make the event special, it's not enough to replace the physical experience, said Rakesh. It's still important to have "those touch points that actually keep that culture and the fabric alive," he said.
One Tip to Deal with Digital Exhaustion
With more tech usage, both at work and on the personal front, some HR leaders pointed out the need to save employees from digital exhaustion and burnout.
One step toward this would be to optimize communication, said Satish Rajarathnam, senior vice president & global head of strategic resourcing at Mphasis in Chennai.
Rather than having a quick chat to resolve small issues, managers set up a Teams or Zoom meeting that can drag on for longer, so they should look to cut back on that. "Make it short and simple and precise," Rajarathnam said.